Welcome drink to welcome you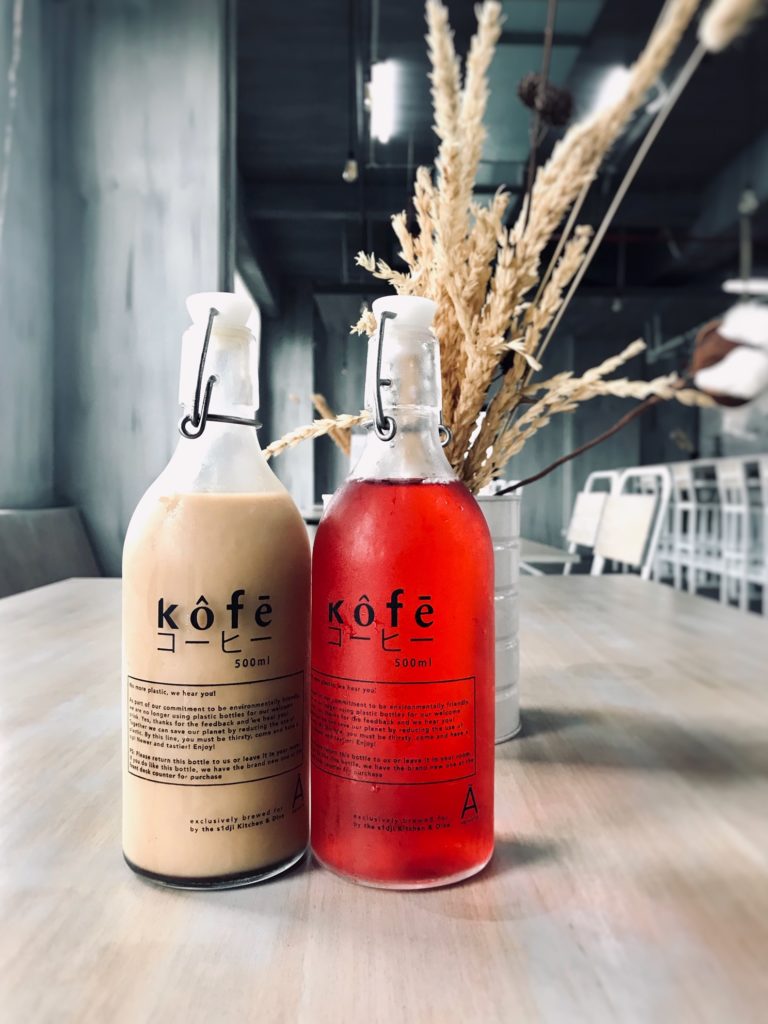 Not all welcome drinks are created equal. Since the beginning of our hotel, we offer a home-made iced coffee latte but back then it was packaged in plastic bottles. As we are getting more conscious to be greener and more sustainable then we happily decided to change to the glass bottles until now (and decided to give it a little face-lift and a fresher look!)
Not to worry, as for the non-coffee drinkers we hear you! We brew the roselle tea (or well-known as hibiscus) just for you to taste. In fact, this roselle tea contains lots of healthy benefits such anti-hypertension, lower blood pressure, reduce blood sugar levels, keep your liver healthy and so on. Best enjoyed with a dash of sugar.
Have them at the comfort of our lobby while you listen to the jazzy tunes or you could have them inside your room. Oh, we also have little treats for everyone, help yourself to a jar of cookies or chocolate wafer available anytime round the clock at our lobby. We do not like to keep someone feels peckish (or starving!)
So the next time you stay with us, you can always choose between our signature coffee latte or the nutritious roselle tea!